About Us
Founded in 1970, Vyas Travels has been in the Travel and Tourism business for over 50 years. From its small start, as a car rental services provider in Raipur City, Vyas Travels expands the business with new services in Airline, Air Ticketing, Hotel Booking, Car Rentals, Visa, Passport Assistance, Travel Insurance,Cruise, Foreign Exchange in Currencyand Tour Package in India and International.
From humble beginning, Vyas Travels has its deep roots in the Travel Industry as an outstanding provider of travel products. Providing top of the line professional services, always keeping in mind the cost-effectiveness of the planed travel for our large base network of Leisure & corporate clients and Sub Agents. We are an IATA accredited agent, an active member of TAAI (Travel Agent Association of India), and the Chhattisgarh Tourism Board.
Exclusively Customized & Tailor-made Itineraries for Honeymooners, Individual Families, Old-Couples & Small-Groups, we take-care of Flights, Accommodations, Complete Land Arrangements, Visas & Travel Insurance with full guidance to travel in any destinations of the world.
Story of Saurabh Vyas
,
Managing Partner of Vyas Travels Bhilai and Vyas Travel Service Raipur
It all started when Saurabh was around 16yrs old, he would visit the family offices during his summer vacations to learn the family business. Back then, you didn't have websites or apps on your mobile phone, tickets and itineraries were all made by hand. When he wasn't working at the family tourism office, Saurabh spent his time reading travel magazines and thus began to dream about traveling the world.
After completing his study in International Tourism and Travel Management, New Zealand in 2011, Saurabh returned to his hometown of Raipur to run his family's travel company, Vyas Travels. Now the managing partner, Saurabh oversees two branches – Vyas Travels in Bhilai and Vyas Travel Services in Raipur, central India – and has great plans to grow the business.
Saurabh has built many relationships with industry leaders within the travel and tourism industry and when he isn't at Vyas Travel's, Saurabh spends his time working with the travel and tourism boards of many countries, to ensure his customers have a unique and personalized holiday, that they will never forget.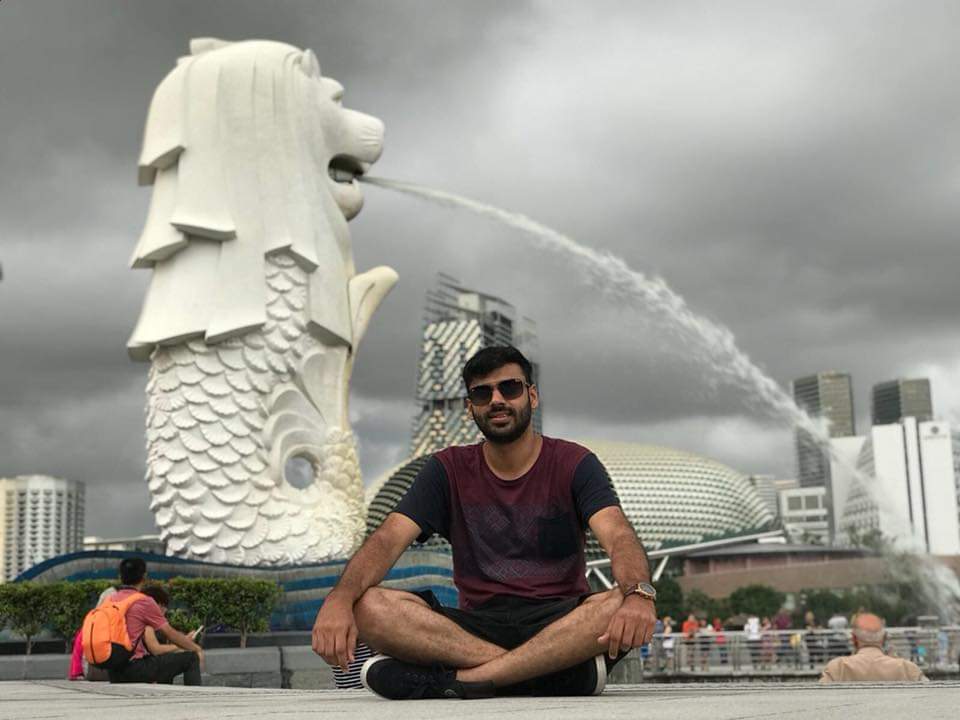 Saurabh believes your itinerary is a reflection of your tastes and preferences, customized with keenly curated experiences. While we love planning little details, we also like to keep room for instinct and spontaneity. Whether it is a cookery and luncheon session with a celebrity chef, a private stay in an olive estate, an island rental, or getting a helicopter to land outside your villa – we can assure you that you'll be engaged in some of the most interesting and sought-after experiences.
While each honeymoon is a mix of several escapades, some special indulgences are meant exclusively for those who wish to have their perfect moments planned down to the smallest details and would prefer nothing but the very premium.
Why book with Saurabh Vyas and Team?
We remove the stress of planning and booking travel, giving our clients precious time to prepare themselves for their trip, rather than dealing with the myriad of details and travel traps. We are real people, dedicated to making sure you have the best holiday experience - to new destinations, cultures and people.
Contact us to help you organise your trip. By working with a Travel consultant, you'll never have to manage your travel alone.