Short Luxury Trip of Historical "Hampi"
Karnataka is a place of million stories that are told through its forts, palaces, and ancient towns. Any acquaintance with the state can be started with a sightseeing tour to understand its history, culture and ethos through its monuments. On the heritage cultural tour to Karnataka, tourists will reveal a lot more about the art, architecture and craftsmanship of the Hoysalas, Cholas, Chalukyas, etc. From ancient ruins and temples that are speckled in small towns to vibrant fort hugging the sea, a trip to Karnataka reveals one the beauty of age's old medieval town. On a heritage trip to Karnataka, visit some of the prominent ancient towns like Hampi, Badami, and Anegundi, these are some of the places where one can trace different dynasties. It seems time has stood still in these rustic towns of Karnataka. Rich in history and architecture, Karnataka is home to a host of heritage sites.
Route : Bangalore → Hampi → Bangalore
Duration : 03 Nights / 04 Days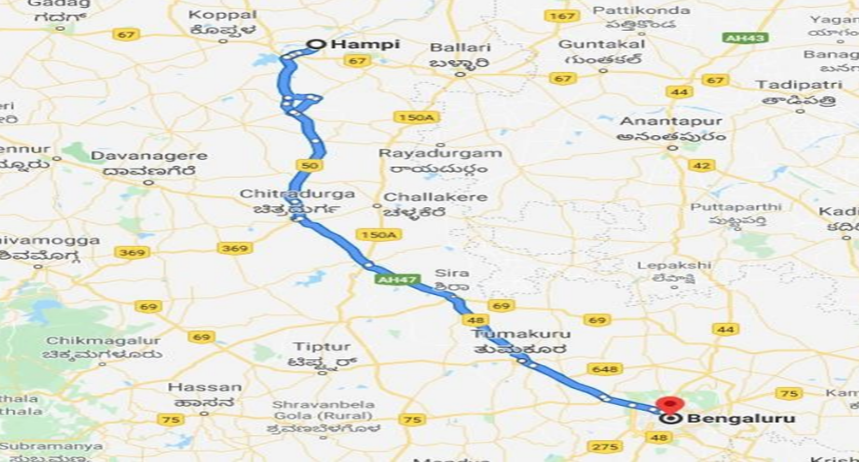 Places to Stay:
01 Night accommodation in Bangalore,
02 Night accommodation in Hampi,
Tour Highlight's:
Mustard Ganesha, Virupaksha Temple, Krishna Temple, Narasimha Statue, BadaviLinga, Sisters Stone, Underground Shiva Temple, Lotus Mahal, Elephants Stable, Watch Tower,Anjanadri Temple (Monkey Temple) , Durga Temple, Pamba Sarovar, Lakshmi Temple & Tungabhadra Dam.
Travelling By:
Ex Raipur Flight tickets,
All tours and transfers by Private Chauffeur driven,