Heritage & Exotic Tour of Orissa
Odisha the cultural state of India is the land of Paddy Fields, highest Tribal communities, Golden Beaches, Century Old Temples, Wild Parks along with many more attractions.
Odisha is filled with nature and adventure. It is also known as the soul of India, Odisha is a place where you can relax on the beaches, visit the famous temples and explore the beauty and bounty of nature and wildlife. The name Odisha is derived from Sanskrit word "Odra Vishaya" or "Odra Desa". It was bounded on the West by Gondwana, on the North by the wild hill states of Jashpur and Singhbhum, on the East by the sea and on the South by Ganjam.
Historians, Tourists and Travelers from all over the world. Its rich history, revolutionary Freedom movement, fascinatingly sculptured Temples and Monuments, Tribal life characterized by Dance, Music, Rituals, Hunting, Gaiety and Wild ways have become important topics of research for great historians and scholars.
Route : Bhubaneswar → Puri → Konark → Gopalpur → Tawang
Duration : 06 Nights / 07 Days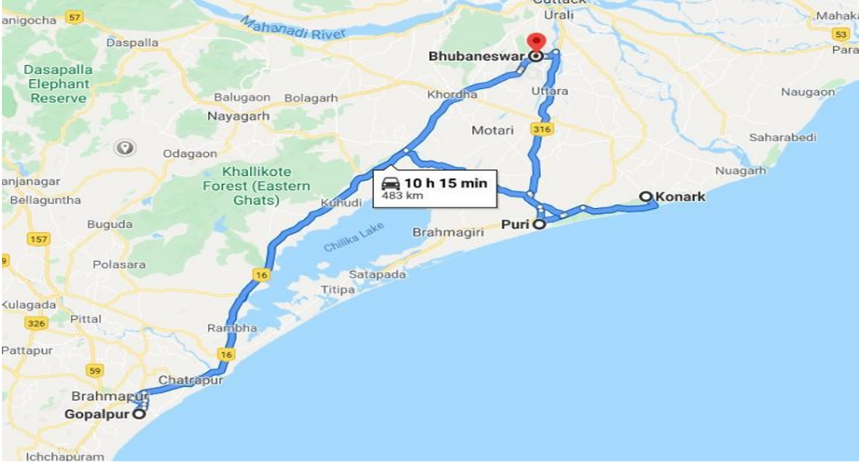 Places to Stay:
02 Nights' accommodation in Bhubaneshwar,
02 Nights' accommodation in Puri,
02 Nights' accommodation in Gopalpur,
Tour Highlight's:
Visit of Lingaraj Temple, Parsurameswar, Mukteswar, Rajarani Temple, Ratnagiri, Lalitgiri & Udayagiri in Bhubaneswar,
Enroute to Puri visit Dhauli, Pipli, Raghurajpur, Jagannath Temple,
Visit to Sun Temple Konark, Ramchandi temple, Chandrabhaga Beach,
Visit of Chilka Lake at barkul to explore Birds Island & Temple Islands, Visit of Sonpur Beach at Gopalpur,
Travelling By:
Ex Raipur Flight Tickets OR Train Tickets
All tours and transfers by Private Chauffeur driven.