A Short trip of Kolkata with Only Mangrove National Park of India
"Sundarban Tour"
Surrounded by Nepal, Bhutan, and Bangladesh internationally, and by the Indian states of Orissa, Jharkhand, Bihar, Sikkim, and Assam, West Bengal has an area of 88,752 km. The state capital is Kolkata ,formerly known as Calcutta.West Bengal boasts of artisanal excellence with its extraordinary terracotta work, handloom weaves, heritage sarees and various other unique handicrafts. Geographical indication tags like Nakshi Kantha(Handicraft), Terracotta, Darjeeling tea (Agricultural), Santipore Saree (Handicraft), Shantiniketan Leather Goods (Handicraft), Fazli Mango (Agricultural), Khirsapati or Himsagar Mango (Agricultural), Laxman Bhog Mango (Agricultural), Baluchari Saree (Handicraft), and Dhaniakhali Saree (Handicraft) are some of the examples of the unique array of attractions that West Bengal has to offer.
The Sundarbans is located at the South eastern tip of the 24 Paraganas district about 110 km from Kolkata. It got its name from one of the mangrove plants known as Sundari (Heritiera Minor). Sundarbans are a part of the world's largest delta, formed by the mighty rivers Ganga, Brahmaputra and Meghna. Situated on the lower end of Gangetic West Bengal, the Sundarbans is criss-crossed by hundreds of creeks and tributaries. It is one of the most attractive and alluring places remaining on earth, a truly undiscovered paradise. The Sundarbans is the largest single block of tidal, halophytic mangrove forests in the world. The name may have been derived from the Sundari trees that are found in the Sundarbans. . It spans a vast area covering 4264 sq. km in India alone. It is the largest Tiger Reserve and National Park.
Route : Kolkatta → Sundarban National Park → Kolkatta
Duration : 04 Nights / 05 Days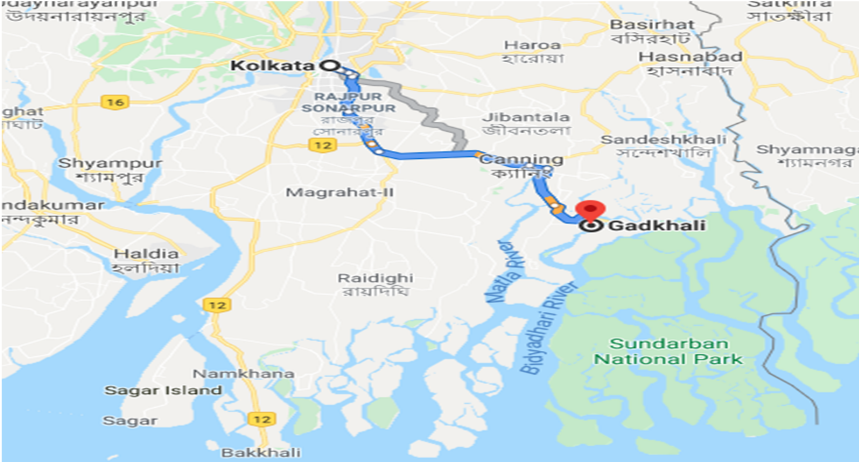 Places to Stay:
02 Nights' Accommodation in Kolkatta,
02 Nights' Accommodation in Sundarban at Sundarban Tiger Camp,
Tour Highlight's:
Excursion to Indian Museum, Victoria Memorial, Writer's Building, Governor House, Eden Garden, Birla Planetorium, Race Course Maidan, Howrah Bridge, Dakshineswar Kali Temple, Belur Math, Kalighat in Kolkatta.
Sundarban sightseeing by boat,
Travelling By:
Ex Raipur Flight tickets,
All tours and transfers by Private Chauffeur driven.