Short trip of Pilgrimage "Tirupati & Nizami Hyderabad"
"City of Nawabs" or "City of Pearls", Hyderabad is an ever-attracting city which captivates one and all. Hyderabad offers many touring options for its visitors which really brings the utmost satisfaction and creates a long-lasting memory for lifetime. Hyderabad is also known for its culinary traditions which have been passed down from the Nizam monarchy. Ancient buildings, magnificent forts and palaces, decades old markets/ bazaars, exquisite handicrafts, mouth-watering cuisine, mesmerizing lakes and captivating natural rock formation which are accompanied by a vibrant nightlife and various entertainment parks, together makes Hyderabad a perfect holidaying place.
Tirupati temple is gloriously described by the Hindu scriptures as the earthly location where LordVishnuresides in the age of Kali. The Tirupati Balaji or Shree Venkateshwara Swami temple is one of the most pivotal landmarks of the Hindu mythology, holding a magnificent position in the Chittoor district of Andhra Pradesh.
Route : Raipur → Tirupati → Hyderabad → Raipur
Duration : 03 Nights / 04 Days, Ex Raipur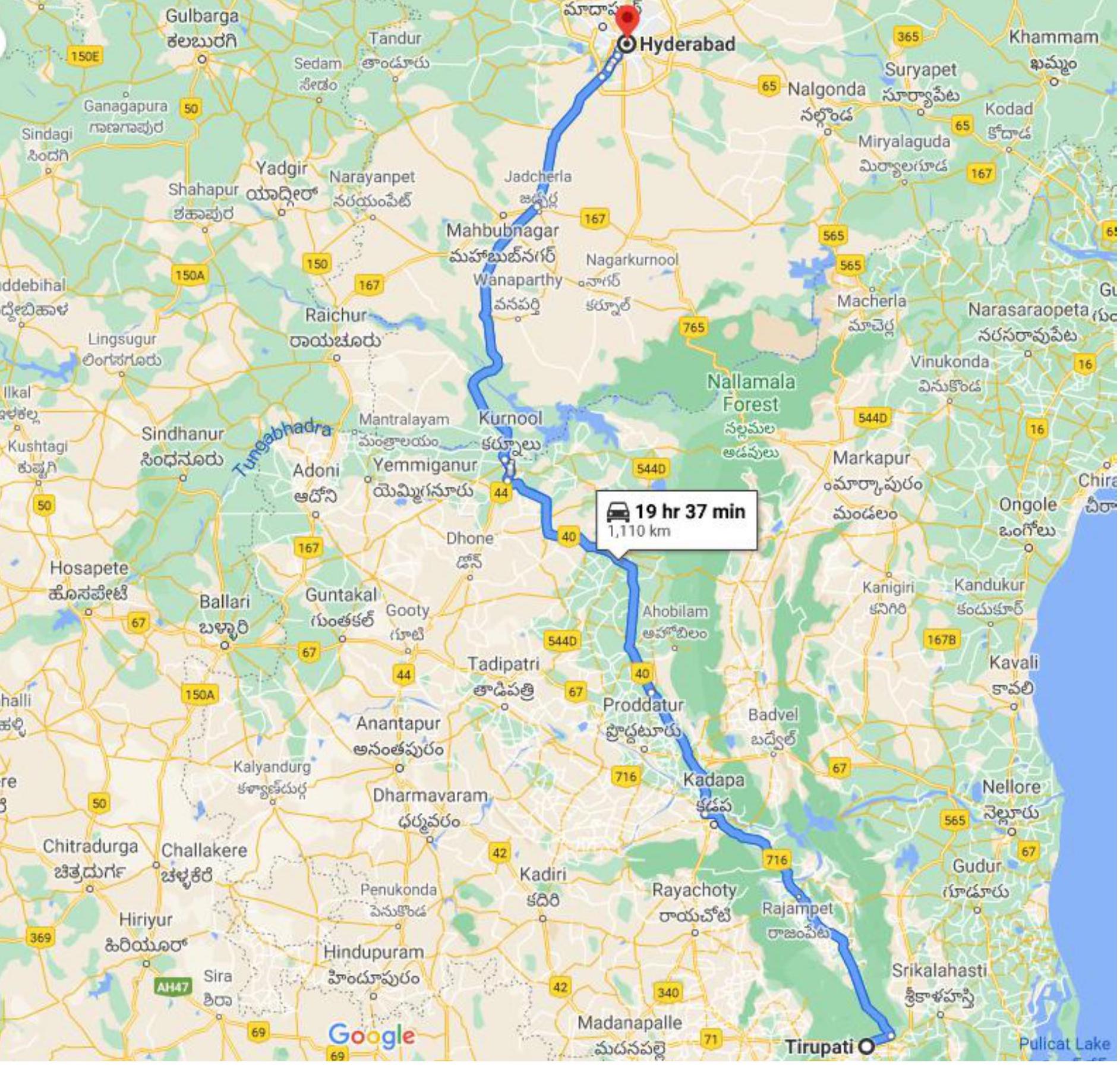 Places to Stay:
01 Night accommodation in Tirupati,
02 Nights' accommodation in Hyderabad,
Tour Highlight's:
Visit of Tirupati Temple,
Visit of Golkonda Fort & the royal Tombs of the Qutb Shahi Kings along with Salarjung Museum, Charminar, Chowmahalla Palace, Nizams Museums,
Full day tour of Ramoji Film city,
Visit of Zoo Park, Visit of Birla tePlanle , ,NTR Garden , Husain Sagar Lake , Lumbani park Necklace Road and Snow World.
Travelling By:
Ex Raipur Flight tickets,
All tours and transfers by Private Chauffeur driven,