Hornbill Tour of Nagaland
Nagaland is a landlocked state in North-Eastern India. It is bordered by the state of Arunachal Pradesh to the North, Assam to the West, Manipur to the South and the Sagaing Region of Myanmar to the East. Nagaland's capital city is Kohima and its largest city is Dimapur.
Nagaland is inhabited by vibrant people zealously guarding their culture – dancers, warriors, head-hunters; mountains, valleys, forests.
Nagaland became the sixteenth state of the Indian Union on 1st December, 1963.
Route : Dimapur → Khonoma → Kohima → Dimapur
Duration : 03 Nights / 04 Days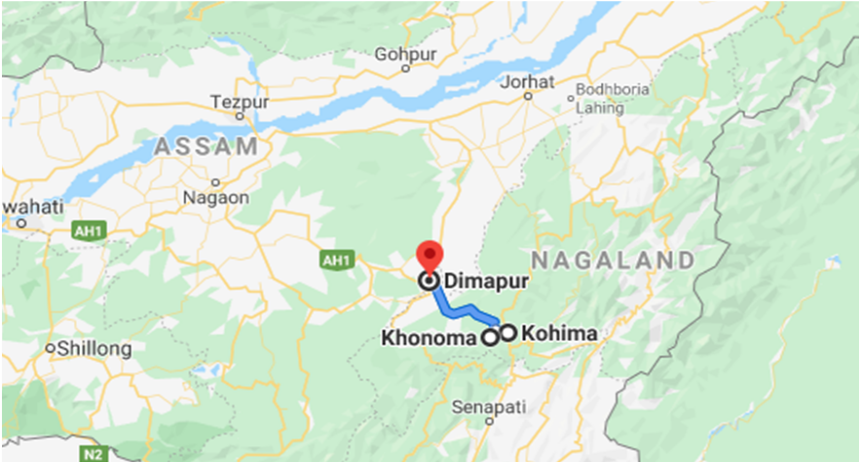 Places to Stay:
03 Nights Accommodation at Dimapur.
Tour Highlight's:
Excursions to Science Centre, Kachari Ruins (Kachari Kingdom of Mahabharata), Green Park and Nagaland Zoological Park, Dimapur Market ( Famous Market for Goods Imported from Myanmar & China) in Dimapur,
Excursion to Kohima which is the inhabit of Angami, Rengma and Zeliangrong, Witnessed 2000 graves of Kohima War Cemetry, Catholic Church, Naga Heritage Village, Nagaland States Museum, Witnessed of Naga Tribes Festival "Horn Bill Festival" which takes place in village Kisema,
Travelling By:
Ex Raipur Flight tickets,
All tours and transfers by Private Chauffeur driven.